StepArray directivity control
The StepArray block is used to easily adjust the directivity of StepArray column loudspeakers in real time. Visualizing the array's radiation can be used as a simulator for research purposes or specifications.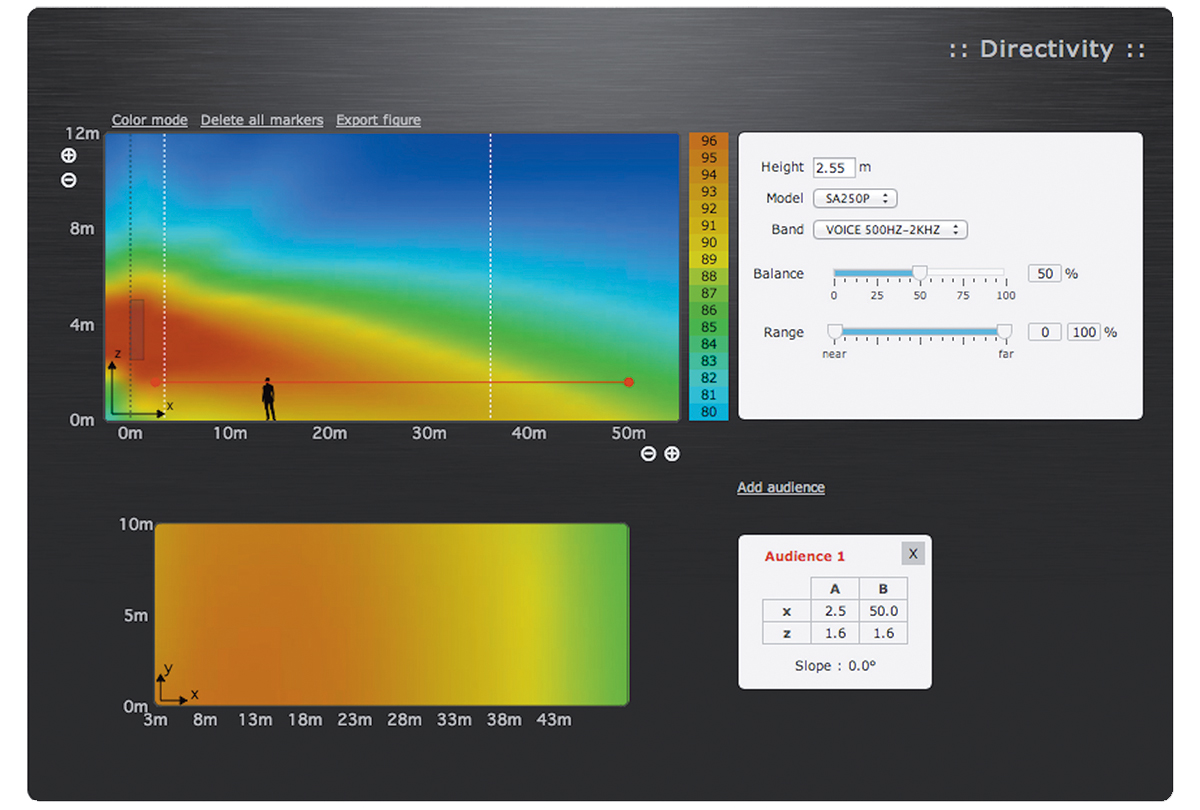 Automix
Active Audio's Automix is the fastest on the market and can switch on a microphone without any loss. It uses the principle of gain sharing on the active microphones. Combined with our Feedback Killer, it will help solve most of your feedback problems.
Speech conformer
Proprietary technology: the Active Audio Speech Conformer
Some people have an especially deep or husky voice, which may be difficult to understand when a microphone is used. Other people are not used to speaking into a microphone and tend to use it incorrectly, which also affects intelligibility.
Active Audio's Speech Conformer is an exclusive adaptive algorithm that analyzes the speaker's voice and corrects the timbre if necessary for greater clarity.
With three ready-to-use presets and a user-definable setting, the Speech Conformer guarantees supreme intelligibility in the most challenging situations.