DGRC & Dante
The Ray-On PoE range includes two passive column loudspeakers in 70 cm and 1.10m so a sound bar in 70cm, based on the patented DGRC technology. This innovation delivers consistent sound coverage and the superior clarity and sound quality traditionally found in high-end controlled directivity systems.
The fine mesh grill gives the sleek and sophisticated speakers an even texture and color, meaning that they blend seamlessly into the chosen environment.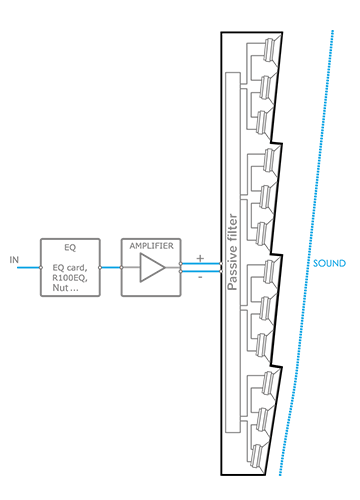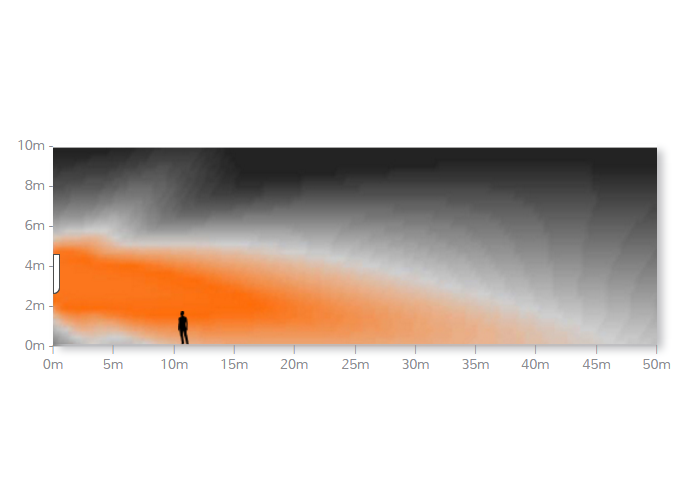 Power over Ethernet (PoE)
Power over Ethernet (PoE), or power supply via Ethernet cable, is the technology that uses RJ45 Ethernet cables to power our PoE loudspeaker line at the same time as data transmission. By ensuring the power supply and the exchange of IP data packets on the same cable, this avoids the installation of a double network (IP and electricity) and lower costs.
Ray-On PoE speakers can only be used indoors, they can meet the needs of sound systems in meeting rooms, conferences or shopping centers.