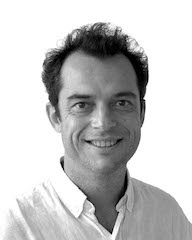 Christophe Palluat de Besset joins Arbane Groupe as Sales Director for France.
Nantes, March 17, 2021 - Arbane Groupe strengthens its sales organization with the hiring of Christophe Palluat de Besset as sales director for France. Christophe will be responsible for initiating the new commercial dynamic of the group and supporting the sales teams for the Arbane Groupe brands of APG, Active Audio and ACTIVOX.
With more than 25 years of experience in professional audio, Christophe brings solid expertise in relations with integrators and users. "I held several positions in the professional audio industry before setting up the distribution company Perfect Sound in 2009," he explains. "At the time, the commercial distribution of Active Audio in France was entrusted to us exclusively, which allowed me to know the products perfectly".
"During these 11 years at Perfect Sound, I have come to know and respect the APG and Active Audio brands beyond their reputation," he comments. "The strategic partnership between APG and Active Audio in 2016 was obvious to me, I knew it paved the way for a bright future for both brands. APG's product lines are excellent and Active Audio for its part manufactures the widest range of floorstanding speakers in the world. The combination of these two brands offers great opportunities in the installation markets for AV integrators. "
In the short term, Christophe's objective will be to present Arbane Groupe's complementary ranges and services to integrators throughout France and to strengthen the reputation of the brands: "APG enjoys a fantastic reputation among theater technicians and arts. Our goal is to make the market aware that products are not just for sound experts. The products are actually very accessible, they were designed to be easy to use and offer exceptional performance, "he explains.
When taking up his duties at the end of 2020, Christophe observed the good development of Arbane Groupe and praised the strategy aimed at combining the APG and Active Audio brands within Arbane Groupe.
"By creating Arbane Groupe, the two brands understood the synergies that could be achieved, to allow customers to access complete ranges of high quality loudspeakers and benefit from a sales team with a high level of expertise" , he says.
According to him, the products and the projects to come are numerous and exciting: "There is still a lot to be done to develop the sales force, with new products announced for this year. The company has a great history, great know-how, technical expertise and above all, real proximity to its partners and customers. It's very stimulating to be part of it, "he concludes.
Régis Cazin, CEO of Arbane Groupe, comments on this hiring: "We are very happy to welcome Christophe among us after having worked a lot with him in the past. His expertise and his approach to sales will be a great asset for us, as they were then, to strengthen our network across France. "
↵ Back to the news