StepArray Series: Overview
---

When Active Audio began designing the StepArray range, our aim was to create a product that would deliver superior value added to what was available on the market at that time.
The challenge was developing a public address system capable of offering perfectly intelligible speech in reverberant venues. The solution of a column loudspeaker with control directivity was a natural choice, but we wanted to add innovative features that would give our speakers a competitive advantage. The main drawback with the speakers on the market was their built-in control circuitry, which meant heavy and expensive products that were difficult to install and configure.
The idea behind the DGRC (Digital & Geometric Radiation Control) patent was to reduce the number of channels and thereby externalize the circuitry and drive down costs by allowing the DSP to be shared between several loudspeakers.
StepArray is one of Active Audio's technological showstoppers, a product that has instilled a great sense of pride in the entire team.
---
An homogeneous sound coverage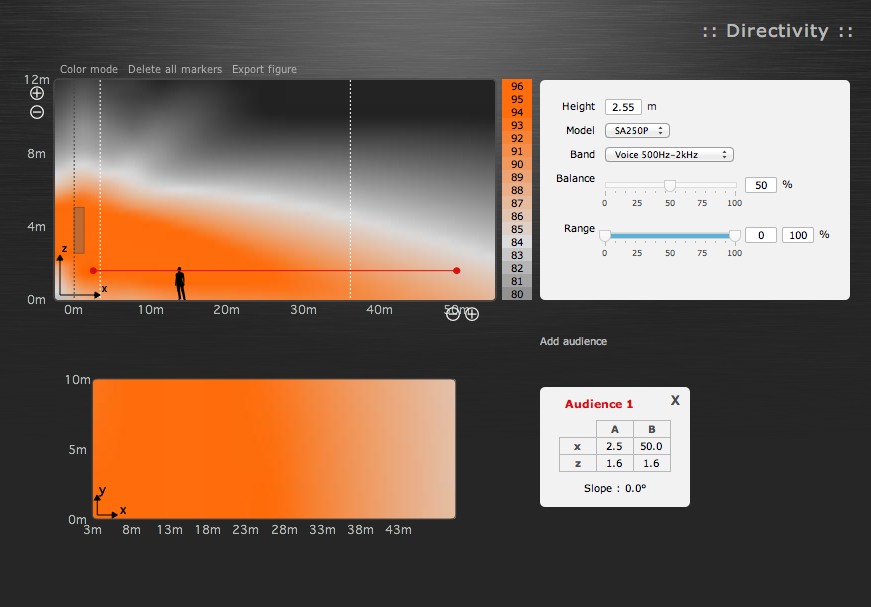 ---
Applications
---
Advantages
Optimal intelligibility
Even Sound Coverage
Acoustic Comfort
Compact
Secured
Affordable
---
Related products
---
Support & Downloads