Active Audio's official Middle East's distributor Venuetech and Almoayyed Commercial Services (ACS) teamed up to upgrade the entire sound system of the Bahrain Parliament using Active Audio's columns speakers.
In this large-scale voting meeting room, acting as a Shura Council, ultimate speech intelligibility was necessary as well as performance and aesthetics in order to host local meetings, presentations and audio-video teleconferences.
To meet the Shura committee requirements, Venuetech and ACS selected two Active Audio StepArray 230+ to be located in the main hall, and four Active Audio RayOn 80+ for the side halls. The discreet and elegant design and the flawless intelligibility of those Active Audio's speakers were the keys to a perfect sound reinforcement for such as venue.
Those column speakers were integrated in the Parliament alongside Televic's uniCOS system, that includes high-profile meetings tools, as well as video walls from Samsung, a control system by AMX and cameras from Panasonic.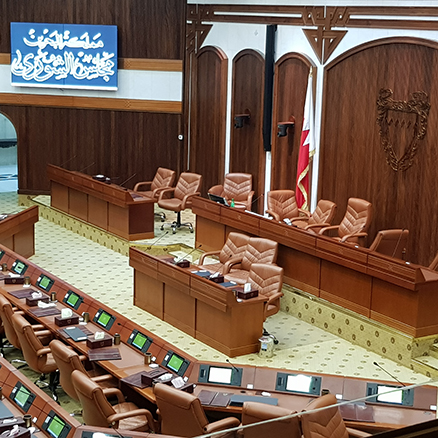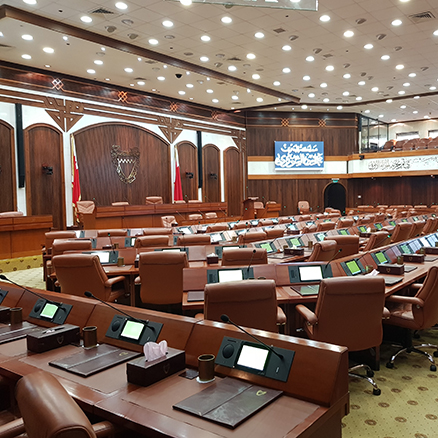 ↵ Back to the news